Going to Any Length to Serve You
What do you do when your rain gutters are leaking, you have puddles everywhere, sometimes even slippery ice patches, or worse… gutters are completely missing?  One call to First Choice Exteriors will connect you with professionals that get the job done properly, on time, and on budget. Our estimates are always FREE, always ACCURATE and always IN WRITING. I know it's hard to believe, but after 20 years in business this is how we work.  Whatever price we agree on is the price you pay!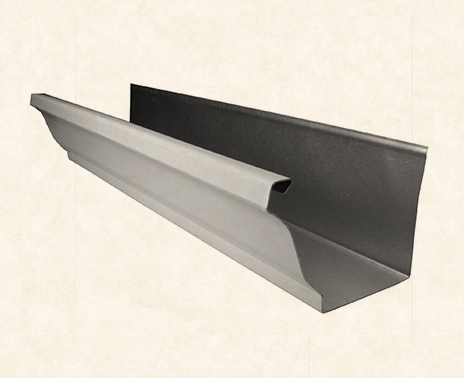 ~ Making Seamless Gutters ~
You can count on us to arrive on time on the day we agreed to start your project. We come prepared to complete your installation from start to finish.  Your project is our priority.  This  means you can expect our full attention and focus; after all, that's what "going to any length to serve you" means!
Whatever length you need for your home is manufactured straight from our truck at your home.  This gives you one continuous length which can't possibly leak. We offer quality, color matched fasteners, tough hangers as well as high capacity metal outlets…not the standard plastic ones most often used.
To add extra strength and durability to your gutter you may also purchase Leaf and Ice Guard Systems. When we are finished we will clean up the old gutter , haul it away for you, and sweep up the site.  How's that for going to any length to serve you!
Request a Quote
Questions? Need help getting started? Contact us today!

Contact Us

Copyright © 2023 First Choice Exteriors. Website design by Purple Pig