Eavestrough / Gutters
Eavestrough replacement is our specialty.  It is commonly called gutter, rain gutter, or eavestrough, but you know it as the item dripping in the joints and causing you no end of frustration.  We can install seamless one piece aluminum gutters that are manufactured right at your location for precision fit and finish.  Only the best quality fasteners are used along with heavy duty hidden hangers and high capacity metal outlets.  Even the visible screws are color matched for a truly finished look.  We even remove and haul away your old gutter.
Request a Quote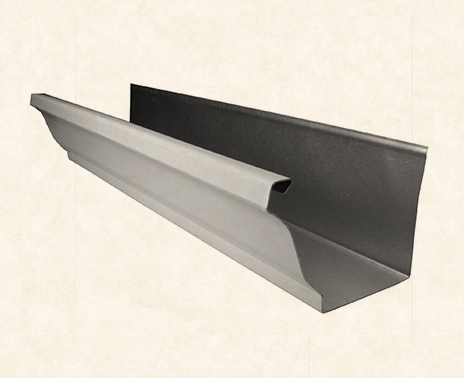 Tired of cleaning out your gutters? Consider our optional Leaf Guard system by Alu-rex because a clean eavestrough functions correctly.  When installing your new gutters we can use the amazing  T-rex  leaf guard to give trouble free clean gutters for life.  Rain or snow these leaf guards are Canadian designed for our climate… especially winter!

Soffit
Aluminum soffit can replace the old look of painted plywood and help create healthy attic ventilation while looking attractive with its durable painted finish.  Truly a maintenance free finish and great fit with your new rain gutters.  Call today and get your quote for both rain gutters and soffit.
Request a Quote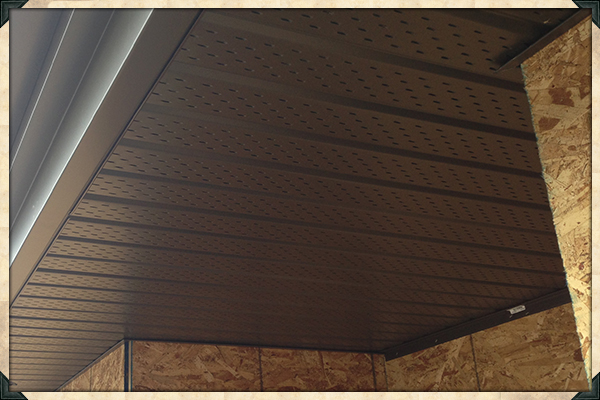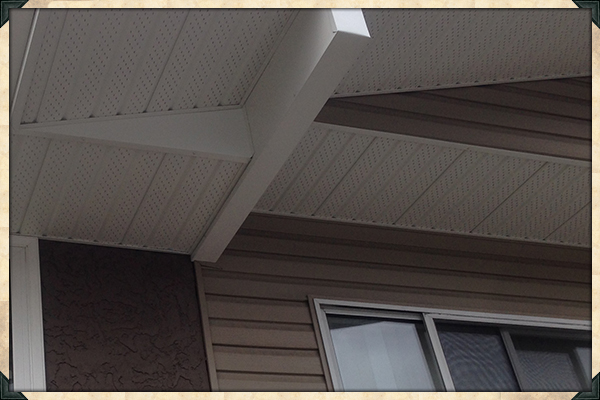 Fascia
Wood fascia boards can also be wrapped in prefinished aluminum for a complete roof edge finish.  Virtually any smooth surface can be clad with aluminum so leave it up to us to finish the details.  Imagine never painting a wood fascia board again!  Contact First Choice Exteriors and get a quote on those paint peeled  fascia boards today.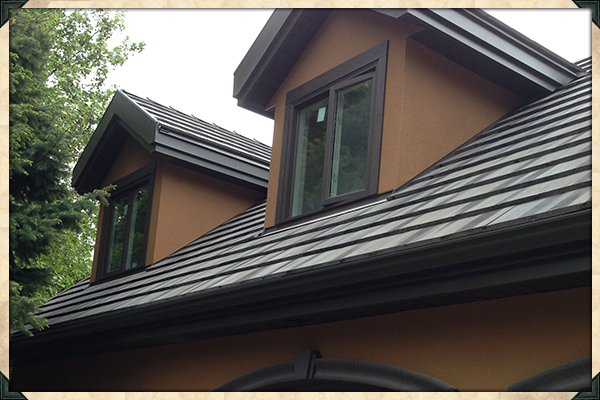 Custom Metalwork
This  is another of our lesser known specialties.  Do you have roof edge flashings, deck posts, deck beams, deck edges, or complex fascia shapes that are poorly painted?  Consider prefinished aluminum cladding around the wood for a durable painted surface.  Renew them by letting us custom form and install aluminum cladding.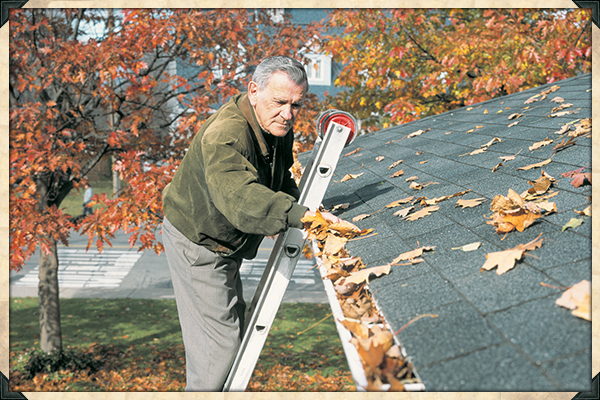 Gutter Cleaning
Don't risk your personal safety cleaning your eavestroughs.  Let us clean out debris, check the fasteners, and  inspect the condition of your gutters.  They should be cleaned each year before winter so water, snow and ice exit your eavestrough system correctly.  After all, clean gutters are ones that work!  Call today for a quote!

Copyright © 2023 First Choice Exteriors. Website design by Purple Pig